Please check with the venue to confirm this event is running.
Improve your numeracy skills at free local workshops
Hesters Way Resource Centre, Cheltenham
Four new workshops for March, April and May.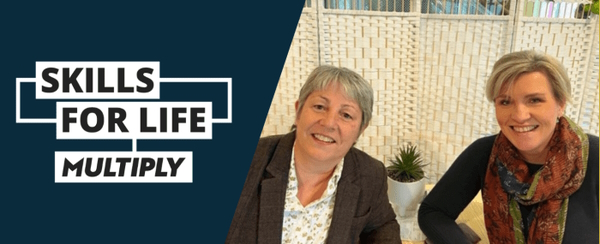 Seven new skills workshops for April and May
· Free to our customers and the wider community
Cheltenham Borough Homes' customers and local residents can brush up on their skills, and learn some new ones, thanks to another series of free workshops running in April and May.
Multiply, a government funded project, offers easy access to workshops, for people of all levels and numeracy requirements.
Steve Slater, chief executive for Cheltenham Borough Homes, said: "We're really pleased to be continuing with these free workshops for our customers throughout the year and we hope that people will take advantage and invest in these skills for life.
"Good numeracy is important in everyday life as well as in work and study. Whether you need help managing your bills, budgeting or want to improve your potential for work, this is a great opportunity to learn and become more confident with numbers."
Gayna Griffiths, training and employment coordinator, continued: "Our workshops will be really useful for our customers to attend and the subjects covered over the next few weeks include simple maths, budgeting, the cost of living and employability skills."
Ten spaces are available for each workshop which are run by two qualified tutors, with hot and cold drinks provided free of charge.
To book your place contact the training and employment service by email at tes@cbh.org or call 07917 517091 or 07920 206881.
For further information and directions to Hesters Way Resource Centre, visit http://westcheltenham.org/hesters-way-crc and for information about Oakley Resource Centre, visit https://www.yourcircle.org.uk/Services/13895.
Click here for more information
Cheltenham Borough Homes
See all listings from Cheltenham Borough Homes
Newsletter
To sign up up for www.glos.info weekly newsletter, please click here.
Please mention www.glos.info when contacting this advertiser.
Disclaimer
glos.info try to bring you details of the best local events. Amendments to the published details can occur, so please check with the venue if uncertain.