Contact Information:
The Isbourne
4 Wolseley Terrace
Cheltenham
Gloucestershire
GL50 1TH
Tel: 01242 254321

Website: Click Here
If you have reason to believe this advert is out of date, please click here to report it to Glos.info.
CHI WORKOUT
Cheltenham
CHI WORKOUT
Max Watkins
A qi gong and tai chi energy exercise class for all levels! Enjoy a complete and relaxing class learning exercises from various qi gong sets including Dragon and Tiger, Tai Chi Circling Hands, Energy Gates and more.
In this class qi gong is taught by a method known as "separate and combine". Components and micro-components of the moves are learned and, when comfortable, combined into one seamless movement. Moderation is also taught under the "70% rule". We never put our body, mind or nervous system under strain by only doing our chi practices to 70% of our ability. Bending and stretching to 70%, 70% mental effort, 70% reps and so forth. This makes learning safe, comfortable and relaxing. Trying less is more, as tension leaves the body and mind through the practice of moderation.
You'll begin to tune into the physical movements: basic body alignments, moderation, coordination, balancing, rudiments of longevity breathing and ways to move which protect and lubricate the joints. Progressing further we steadily integrate internal techniques (nei gong) into the movements, amplifying the health benefits and providing an engaging journey into these ever-evolving arts.
A 10% discount is available on this event for students. Please book via telephone on 01242 254321 or in person, and provide proof of entitlement when attending.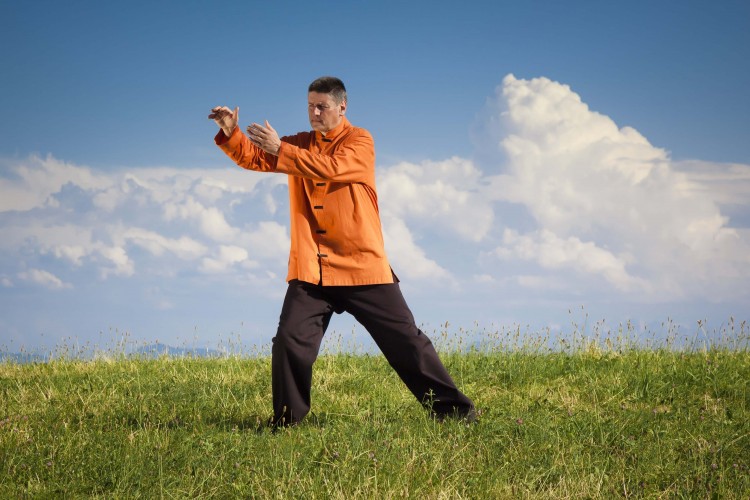 25-09-2019 - 7.00PM - 8.00PM
02-10-2019 - 7.00PM - 8.00PM
09-10-2019 - 7.00PM - 8.00PM
16-10-2019 - 7.00PM - 8.00PM
06-11-2019 - 7.00PM - 8.00PM
13-11-2019 - 7.00PM - 8.00PM
20-11-2019 - 7.00PM - 8.00PM
27-11-2019 - 7.00PM - 8.00PM
04-12-2019 - 7.00PM - 8.00PM
11-12-2019 - 7.00PM - 8.00PM
18-12-2019 - 7.00PM - 8.00PM
More details about CHI WORKOUT (External Link)
The Isbourne
The Isbourne is a hub of wellbeing and spiritual development, running a variety of inspirational courses, workshops and talks throughout the year.
See all listings from The Isbourne
Newsletter
To sign up up for www.glos.info weekly newsletter, please click here.
Please mention www.glos.info when contacting this advertiser.
Disclaimer
glos.info try to bring you details of the best local events. Amendments to the published details can occur, so please check with the venue if uncertain.