Contact Information:
The Isbourne
4 Wolseley Terrace
Cheltenham
Gloucestershire
GL50 1TH
Tel: 01242 254321

Website: Click Here
If you have reason to believe this advert is out of date, please click here to report it to Glos.info.
Please check with the venue to confirm this event is running.
IN-HOUSE: ASHTANGA - PRIMARY SERIES
Cheltenham
Sunny Warbout
Ashtanga Primary Series is also called Yoga Chikitsa, meaning Yoga therapy, because of the cleansing and toning effect it has on both body and mind. The Primary Series is an inward practise, noticing the body and stepping away from what goes on around you to find stillness in your mind and to focus on your breath.
Sunny will guide you through the Ashtanga Primary series which is suitable for beginners and the more advanced practitioners.
You will learn to follow a set sequence of postures (Asanas) building strength, flexibility and endurance in the physical body. It also realigns, loosens tight muscles and detoxifies the body and nervous system.
Through regular practise, on a mental level, it improves the focus, willpower, mind body awareness and confidence to overcome the mental obstacles in our practise.
On a subtle level the Primary Series helps with clearing the energy channels in the body (Nadis) which allows the breath (Prana) to flow freely through the body allowing the mind and body to connect.
Ashtanga is a dynamic practise but practising it in a mindful way by synchronising the breath count (Ujjayi breath - victorious breath) and the movement of the body it will become a moving meditation. The energy released will connect you with your own beautiful personal practise and with the fellow Yogis around you.
This class will leave you feeling balanced, grounded and uplifted in body, mind and soul.
Sunny is a qualified Advanced Yoga Teacher with Orange Yoga based in Cheltenham, UK and registered with International Yoga Alliance E-RYT 500. She is also a Certified Senior Shantiseva Vinyasa Yoga Teacher, Ashtanga and Bhakti Teacher registered with the Shantiseva Yoga Institute based in Whistler, Canada. With over 4000 hours of training completed, she still continues to evolve and deepen her own personal practice.
Sunny grew up with a very famous dad who was ordained a Knighthood by the Dutch Queen for all his good work! She often found herself on tv with her dad in her youth and is used to the spotlight.
Please bring your own Yoga mat if you wish, there are spare if you don't have one of your own. Props for the practice are provided.
To book your place please go to: https://www.sunnydeviyoga.co.uk/book-online
All "drop in" classes cost £14 or Studio Class Pass £47.50 (four in person classes valid for four weeks)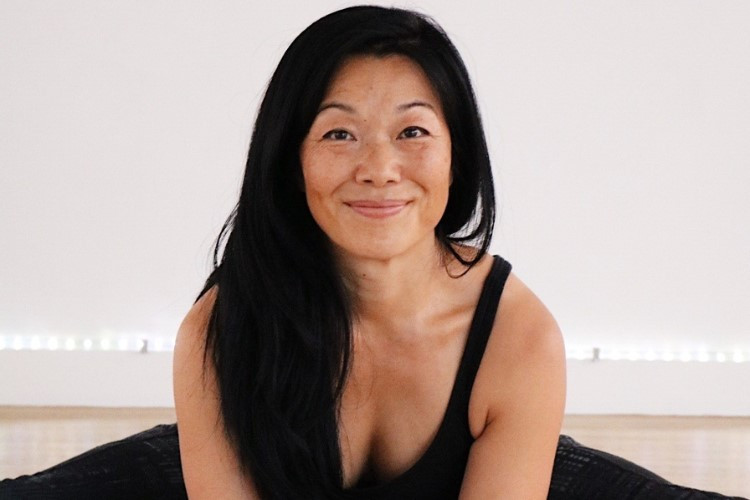 28-09-2023 - 6.30PM - 7.45PM
03-10-2023 - 6.30PM - 7.45PM
10-10-2023 - 6.30PM - 7.45PM
17-10-2023 - 6.30PM - 7.45PM
24-10-2023 - 6.30PM - 7.45PM
31-10-2023 - 6.30PM - 7.45PM
05-10-2023 - 6.30PM - 7.45PM
12-10-2023 - 6.30PM - 7.45PM
19-10-2023 - 6.30PM - 7.45PM
26-10-2023 - 6.30PM - 7.45PM
More details about IN-HOUSE: ASHTANGA - PRIMARY SERIES (External Link)
The Isbourne
The Isbourne is a hub of wellbeing and spiritual development, running a variety of inspirational courses, workshops and talks throughout the year.
See all listings from The Isbourne
Newsletter
To sign up up for www.glos.info weekly newsletter, please click here.
Please mention www.glos.info when contacting this advertiser.
Disclaimer
glos.info try to bring you details of the best local events. Amendments to the published details can occur, so please check with the venue if uncertain.