Contact Information:
The Isbourne
4 Wolseley Terrace
Cheltenham
Gloucestershire
GL50 1TH
Tel: 01242 254321

Website: Click Here
If you have reason to believe this advert is out of date, please click here to report it to Glos.info.
Please check with the venue to confirm this event is running.
IN-HOUSE: CAMPFIRE GATHERING TOGETHER CIRCLE
Cheltenham
Martin Van Zyl
Campfire Gathering Together Circle is all about connecting with ourselves, others and our natural environment in a different and more wholesome way through doing a simple ceremony that puts us on a different channel.
Martin 'Wheelwalker' has been apprenticed to the Sweet Medicine Sundance Path for 22 years. This way incorporates teachings from many different Native American tribes as well as teachings from different indigenous people from around the world.
Many tribes speak of the coming of the 5th world, in which we are being encouraged to channel what we want and deserve in our lives. An open heart, physical well-being, mental questioning and spiritual expansion, so that we can progress on to heart to heart communication.
The Campfire Gathering Together Circle is for people seeking growth by connecting with benevolent energies that are keen to assist us in evolving. People will learn how to do this and receive instruction on a simple ceremony that they can do themselves.
You will take away a full heart and instructions on how to connect with mineral, plant, animal, human and spirit worlds.
Please note this is an indoor event and the campfire is a metaphorical one.
For this workshop, you will need to bring your own:
Refreshments
Unfortunately, we are unable to supply any for the foreseeable future
Drop-ins can not be accommodated at this time so please book in advance.
Please note: The Isbourne operates a minimum number policy. This means that if our minimum number is not met 24 hours before the session is scheduled to run, then we reserve the right to cancel the session. If you have paid a set fee for the cancelled session, you will get a full refund. Donations are non-refundable. We, therefore, advise customers to secure their place as soon as possible to avoid any disappointment. The Isbourne's minimum number policy is under the guidance of the tutor running the session. Thank you for your understanding.
Why are there multiple price options?
As a wellbeing and educational charity, The Isbourne aims to make its courses and workshops accessible to all regardless of income. We have researched how other organisations fund their courses and come up with a three tier pricing system:
Supported rate:
this fee is less than the Standard and allows anyone with financial challenges to still participate. You do not have to show proof, this is offered on trust.
Standard rate: this is how much we would like all participants to pay as it covers The Isbourne costs and supports the tutor.
Sponsor rate: this is a little more than the Standard fee and allows you to subsidise and support others who might not be able to pay the Standard fee.
You choose what tier of payment best suits you - no questions asked!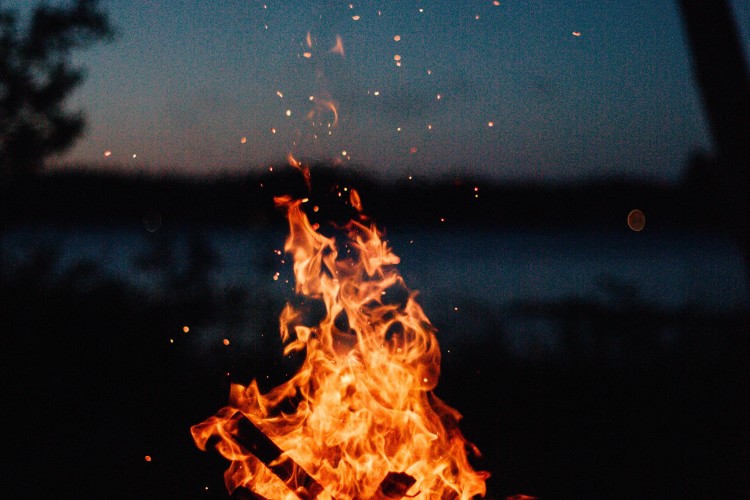 14-06-2022 - 6.30PM - 8.30PM
More details about IN-HOUSE: CAMPFIRE GATHERING TOGETHER CIRCLE (External Link)
The Isbourne
The Isbourne is a hub of wellbeing and spiritual development, running a variety of inspirational courses, workshops and talks throughout the year.
See all listings from The Isbourne
Newsletter
To sign up up for www.glos.info weekly newsletter, please click here.
Please mention www.glos.info when contacting this advertiser.
Disclaimer
glos.info try to bring you details of the best local events. Amendments to the published details can occur, so please check with the venue if uncertain.