Contact Information:
The Isbourne
4 Wolseley Terrace
Cheltenham
Gloucestershire
GL50 1TH
Tel: 01242 254321

Website: Click Here
If you have reason to believe this advert is out of date, please click here to report it to Glos.info.
Please check with the venue to confirm this event is running.
IN-HOUSE: CHELTENHAM REIKI SHARE
Cheltenham
Janie Whittemore
Our friendly Reiki Share Group for Cheltenham is starting up again and you are invited! Everyone welcome.
Be supported in a safe environment while you develop your new skills or come back to Reiki after a break. Meet fellow students and other like-minded people. Enjoy our gentle opening meditations. Give or receive Reiki in a calm and peaceful setting. Observe, receive, or give Reiki.
Each session may differ according to the participant's skill levels and requirements. You may not always receive individual Reiki.
New visitors:  Please bring copies of all your Reiki certificate (s) for our files if you wish to practice in the session. You may be asked about your training.
Non-practitioners are also welcome to come and find out what Reiki is like.
Hosted by Janie Whittemore, Reiki Master Teacher of Shamballa MDH and Usui Reiki. Janie has plenty of experience leading groups both online and in person. She runs a Facebook group for the Cheltenham Reiki Share where everyone can connect and chat in between sessions. She also runs her own private Facegroup for those wishing to learn and grow on their own healing journey.
For this session, you will need to bring your own:
Cushion
Blanket
Refreshments
Unfortunately, we are unable to supply any of these for the foreseeable future
Drop-ins can not be accommodated at this time so please book in advance.
Please note: The Isbourne operates a minimum number policy. This means that if our minimum number is not met 24 hours before the session is scheduled to run, then we reserve the right to cancel the session. If you have paid a set fee for the cancelled session, you will get a full refund. Donations are non-refundable. We, therefore, advise customers to secure their place as soon as possible to avoid any disappointment. The Isbourne's minimum number policy is under the guidance of the tutor running the session. Thank you for your understanding.
Why are there multiple price options?
As a wellbeing and educational charity, The Isbourne aims to make its courses and workshops accessible to all regardless of income. We have researched how other organisations fund their courses and come up with a three tier pricing system:
Supported rate:
this fee is less than the Standard and allows anyone with financial challenges to still participate. You do not have to show proof, this is offered on trust.
Standard rate: this is how much we would like all participants to pay as it covers The Isbourne costs and supports the tutor.
Sponsor rate: this is a little more than the Standard fee and allows you to subsidise and support others who might not be able to pay the Standard fee.
You choose what tier of payment best suits you - no questions asked!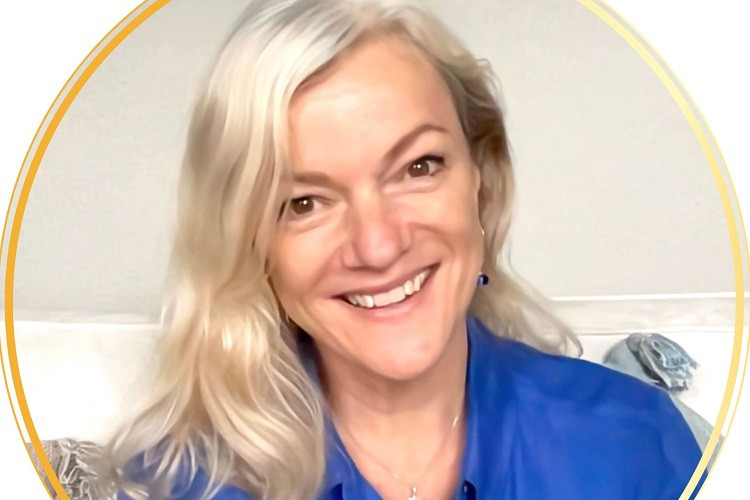 03-10-2022 - 7.00PM - 8.30PM
17-10-2022 - 7.00PM - 8.30PM
31-10-2022 - 7.00PM - 8.30PM
14-11-2022 - 7.00PM - 8.30PM
28-11-2022 - 7.00PM - 8.30PM
12-12-2022 - 7.00PM - 8.30PM
More details about IN-HOUSE: CHELTENHAM REIKI SHARE (External Link)
The Isbourne
The Isbourne is a hub of wellbeing and spiritual development, running a variety of inspirational courses, workshops and talks throughout the year.
See all listings from The Isbourne
Newsletter
To sign up up for www.glos.info weekly newsletter, please click here.
Please mention www.glos.info when contacting this advertiser.
Disclaimer
glos.info try to bring you details of the best local events. Amendments to the published details can occur, so please check with the venue if uncertain.