Contact Information:
The Isbourne
4 Wolseley Terrace
Cheltenham
Gloucestershire
GL50 1TH
Tel: 01242 254321

Website: Click Here
If you have reason to believe this advert is out of date, please click here to report it to Glos.info.
Please check with the venue to confirm this event is running.
IN-HOUSE: SHANTISEVA VINYASA
Cheltenham
Sunny Warbout
Shantiseva Vinyasa classes are spiritually taught classes and open to all students. An uplifting flow sequence connecting breath and movement and it includes Pranayama, music, mantras and meditation.
Shantiseva Vinyasa classes connect us with the five nature elements; air, ether, fire, water and earth. This practice will give a real grounding and balance with our connection to nature and Mother Earth. The connection to the earth should be steady and joyful as described by Patanjali in the Yoga Sutras - Sthira Sukham Asanam.
Shantiseva Vinyasa classes also connects us with the spiritual practice of Seva which is Karma yoga - the yoga of action that brings together service with devotion to Bhakti and Shanti which is a Sanskrit term meaning "peace".
This class focuses on five key points of Vinyasa Yoga;
The breath, the conscious placement and movement of the body, the intention of the practise, drishti "a single line of focus in the eyes and the connection with the mula bandha "root lock".
This beautiful practise will leave you feeling happy, positive and uplifted physically, mentally, emotionally and spiritually. 
Sunny is a qualified Advanced Yoga Teacher with Orange Yoga based in Cheltenham, UK and registered with International Yoga Alliance E-RYT 500. She is also a Certified Senior Shantiseva Vinyasa Yoga Teacher, Ashtanga and Bhakti Teacher registered with the Shantiseva Yoga Institute based in Whistler, Canada. With over 4000 hours of training completed, she still continues to evolve and deepen her own personal practice.
Sunny grew up with a very famous dad who was ordained a Knighthood by the Dutch Queen for all his good work! She often found herself on tv with her dad in her youth and is used to the spotlight.
For this class, you will need to bring your own:
Yoga Mat
Cushion
Refreshments
Unfortunately, we are unable to supply any of these for the foreseeable future
These classes are also available via Zoom. Please follow the booking link below for information on how to attend online
To book your place please go to: https://www.sunnydeviyoga.co.uk/book-online
All "drop in" classes cost £14 or Studio Class Pass £47.50 (four in person classes valid for four weeks)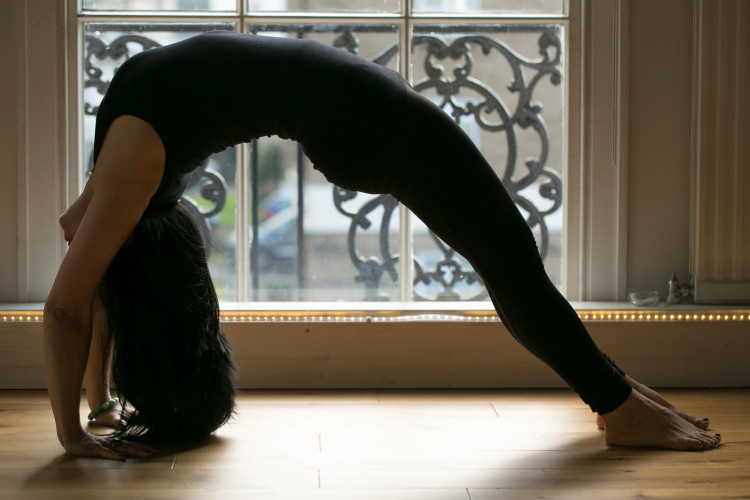 17-06-2023 - 9.00AM - 10.15AM
24-06-2023 - 9.00AM - 10.15AM
01-07-2023 - 9.00AM - 10.15AM
08-07-2023 - 9.00AM - 10.15AM
15-07-2023 - 9.00AM - 10.15AM
22-07-2023 - 9.00AM - 10.15AM
29-07-2023 - 9.00AM - 10.15AM
More details about IN-HOUSE: SHANTISEVA VINYASA (External Link)
The Isbourne
The Isbourne is a hub of wellbeing and spiritual development, running a variety of inspirational courses, workshops and talks throughout the year.
See all listings from The Isbourne
Newsletter
To sign up up for www.glos.info weekly newsletter, please click here.
Please mention www.glos.info when contacting this advertiser.
Disclaimer
glos.info try to bring you details of the best local events. Amendments to the published details can occur, so please check with the venue if uncertain.