Contact Information:
The Isbourne
4 Wolseley Terrace
Cheltenham
Gloucestershire
GL50 1TH
Tel: 01242 254321

Website: Click Here
Click here to view the Stagecoach bus routes in this area.
If you have reason to believe this advert is out of date, please click here to report it to Glos.info.
INTRODUCTION TO TAROT CPD: 12 hours
Cheltenham
INTRODUCTION TO TAROT CPD: 12 hours
Lois Hastings
Looking for help to make informed choices in your future?The tarot is a deck of 78 cards that has been used for centuries to reveal hidden truths and meanings. It is a powerful tool for personal growth and can help you understand yourself better by throwing a light on things that may have been far from obvious. This fascinating course is ideal for beginners wishing to learn how to read the cards for themselves and others.This Quality Endorsed course from the Isbourne introduces the 78 cards in the tarot deck, as well as exploring the history of the tarot.By the end of the course you will understand:- the purpose of a tarot reading- how tarot cards work- the meaning of each card- how to give a simple reading for yourself and family and friendsTutor Lois Hastings is a member of the Tarot Association of the British Isles and the Past Life Therapists Association. She is a qualified tarot reader and has been practising for over 20 years.All participants are asked to bring their own Rider Waite Smith Tarot cards.Age 18 – 29? Sign up for our free Wellbeing Pass and save a massive 50% off the full price on Quality Endorsed courses and Guest Speaker events! Pop into reception with your ID to get started.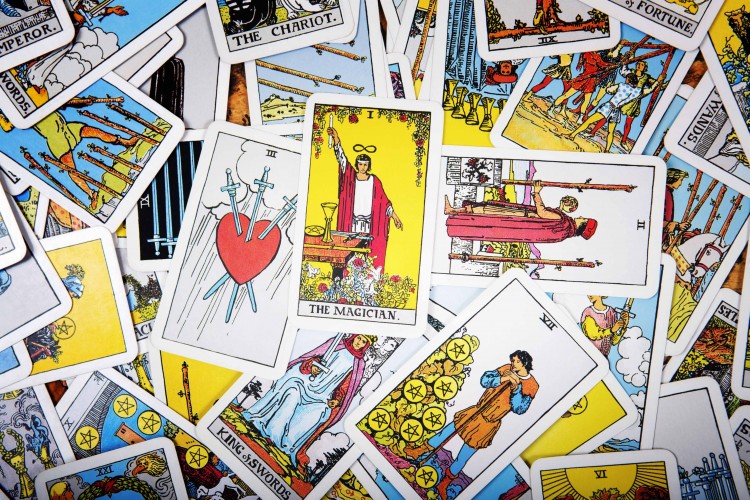 25-02-2019 - 6.30PM - 8.00PM
04-03-2019 - 6.30PM - 8.00PM
11-03-2019 - 6.30PM - 8.00PM
18-03-2019 - 6.30PM - 8.00PM
25-03-2019 - 6.30PM - 8.00PM
01-04-2019 - 6.30PM - 8.00PM
08-04-2019 - 6.30PM - 8.00PM
15-04-2019 - 6.30PM - 8.00PM
External Website: More details about The Isbourne and INTRODUCTION TO TAROT CPD: 12 hours
The Isbourne
The Isbourne is a hub of wellbeing and spiritual development, running a variety of inspirational courses, workshops and talks throughout the year.
See all listings from The Isbourne
Newsletter
To sign up up for www.glos.info weekly newsletter, please click here.
Please mention www.glos.info when contacting this advertiser.
Disclaimer
glos.info try to bring you details of the best local events. Amendments to the published details can occur, so please check with the venue if uncertain.