Contact Information:
www.glos.info
For Everything Gloucestershire
89 Andover Road
(by Texaco garage on Westall Green)
Cheltenham
GL50 2TR
Tel: 01242 236608

Website: Click Here
If you have reason to believe this advert is out of date, please click here to report it to Glos.info.
Please check with the venue to confirm this event is running.
Top Ten Things To Do In September 2021
Here at www.glos.info we have an amazing Top Ten Things to do in September 2021
1. Dates: Wednesday 1st, 8th, 22nd and 29th September 2021 - Tots and Tales - Cheltenham
Let your child's imagination run free with a morning of stories and crafts at Pittville Pump Room. A snack and drink is included for each child as well as a hot drink for each parent or carer. Suitable for toddlers and pre-schoolers.
Under 5s are free and parents/carers are £5 each.
Find out more HERE.
2. Dates: 12th September - Certified Wine Course! - Pre-registering required before Friday 10th September 2021
With this course you'll gain knowledge of the principal and regionally important grape varieties of the world, the regions in which they are grown, and the styles of wine they produce. Through a combination of tasting and theory, you'll explore the factors that impact style and quality and learn how to describe these wines with confidence.
Find out more HERE.
3. Dates: 11th and 12th September - Jasper Carrott's: Stand Up & Rock - Bacon Theatre
Jasper Carrott with The Bev Bevan Band and special guest Geoff Turton
Find out more HERE.
4. Date: 14th September - IN-HOUSE: IT'S NEVER TOO LATE TO LEARN TO SWIM – AQUATIC BREATHING CONTROL (ABC)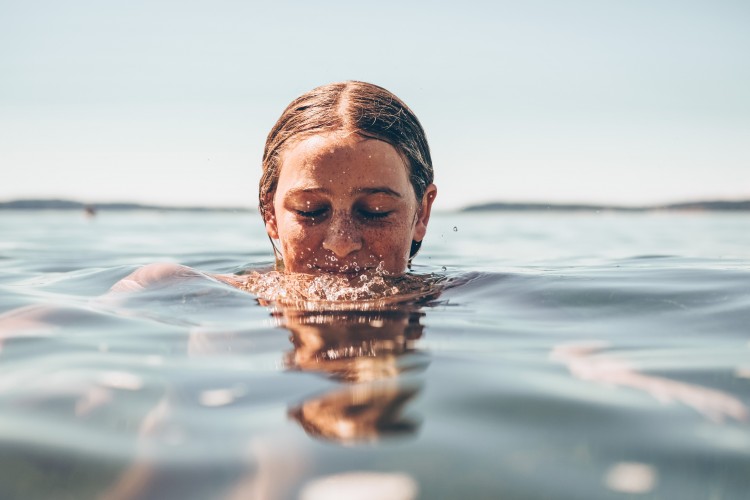 How do you teach anxious adults how to swim? Don't enter the water.
Using his unique teaching methods, Ian Rampton will take you on a journey to help minimise your anxiety and fear around water.
Find out more HERE.
5. Dates: 11th to 26th September - Cotswold Farm Park Potato Patch - Cotswold Farm Park
Potato season is back, so it's time to grab some tools (including wheelbarrows and trugs!) and get digging at the potato patch!
Once again, this year's spud-tacular harvest also brings another opportunity for us to support and raise awareness of the North Cotswold Food Bank, a charity that is dedicated to supporting people locally who can't afford or access food.
Find out more HERE.
6. Date: 15th September - Heritage Talk: Jack is Back! The Return of Jack in the Green - Cheltenham Playhouse
In 2015 an attempt was made to revive one of Gloucestershire's oldest folk customs. Some say The Jack in the Green dates back to pagan times, no-one knows for sure. What is certain was that this colourful custom accompanied by a parade of extravagantly dressed chimney sweeps was alive and flourishing in Gloucestershire in the 18th, 19th and early 20th centuries. Through video and song we follow the story of this audacious attempt to bring this peculiar British custom back to the streets of Gloucestershire whilst learning about other strange English traditions that continue to this very day.
Find out more HERE.
7. Dates: 18th and 19th September - Heritage Afternoon Teas - Cheltenham Town Hall
Enjoy afternoon tea in our pop-up café that pays homage to the glamour and style of the 1920s and 1930s, as part of the new Story of Pittville Pump Room heritage trail.
Find out more HERE.
8. Date: 23rd September - Andy Parsons: Healing The Nation - Roses Theatre
I was in the middle of a UK Tour when theatres had to close due to lockdown – and the tour was called 'Healing The Nation' – so that title worked out well.
Find out more HERE.
9. Dates: 24th, 25th and 26th September 2021 - Malvern Autumn Show 2021 - RHS Flower Show
Fabulous floral displays and inspiration await visitors to this year's Malvern Autumn Show, where the RHS Flower Show takes centre stage
Find out more HERE.
10. Date: 25th September - Holst Birthday Concert featuring the Oriel Singers - Cheltenham
Holst: A Celebration in Song
To celebrate the 147th birthday of Gustav Holst on 21st September 2021, the Oriel Singers present a programme drawing on music which influenced Holst, including a selection of Renaissance motets and Bach's 'Der Geist hilft unser Schwachheit auf', music by his contemporaries, including Vaughan Williams and Charles Villiers Stanford, the Mass in A minor by Imogen Holst, and Holst's popular 'Six Choral Folk-Songs'.
Find out more HERE.
More details about Top Ten Things To Do In September 2021 (External Link)
www.glos.info
Online advertising in Gloucestershire for events, businesses, offers and competitions. Let us promote your business and events for you!
See all listings from www.glos.info
Newsletter
To sign up up for www.glos.info weekly newsletter, please click here.
Please mention www.glos.info when contacting this advertiser.
Disclaimer
glos.info try to bring you details of the best local events. Amendments to the published details can occur, so please check with the venue if uncertain.